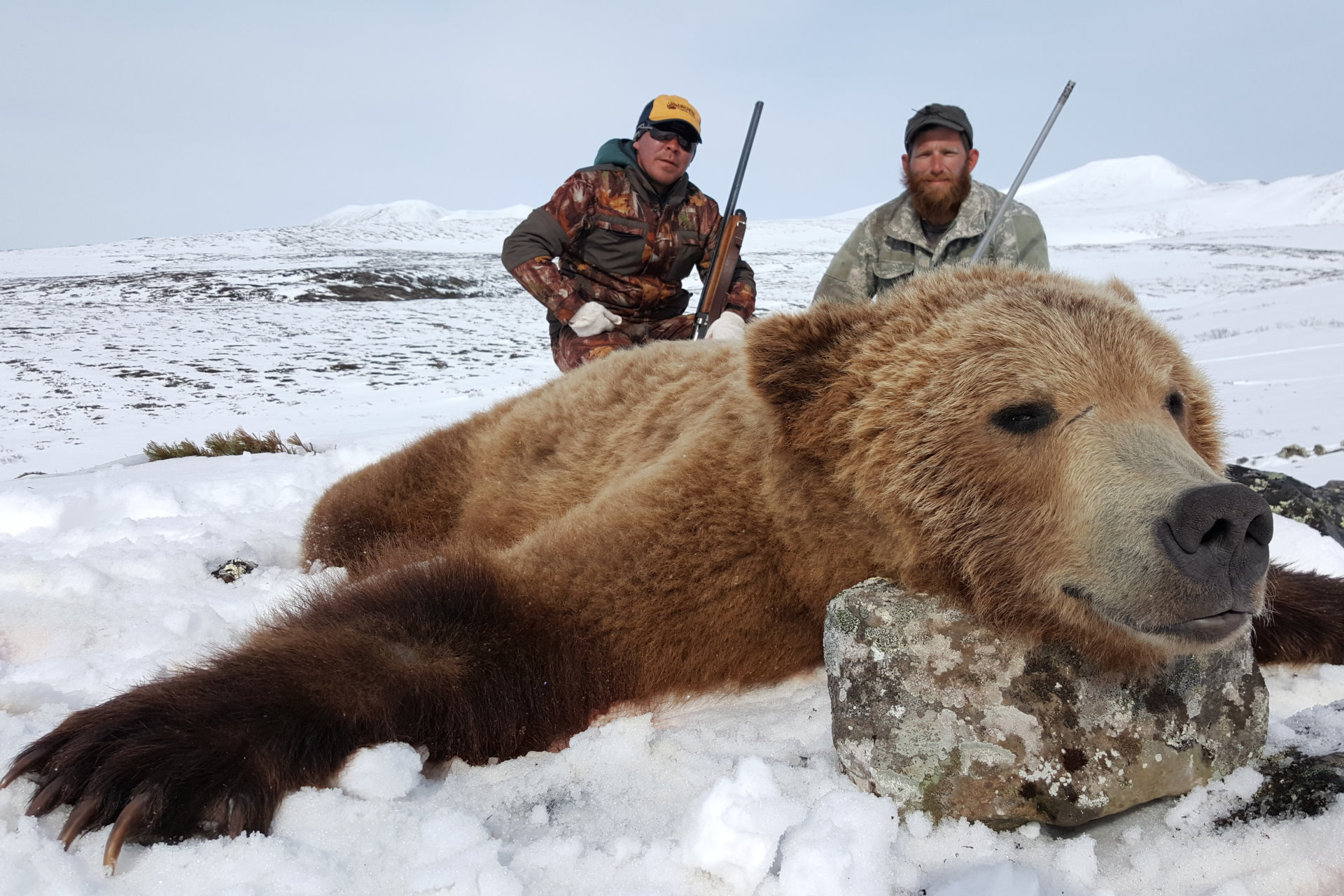 Brown bear hunts
HOWEVER, WHAT SETS Kamchatka apart from Alaska and everywhere else is the fact that there are more brown bears on our huge peninsula (both total number and bears per square mile) than anywhere else on Earth.
IT IS THOUGHT the annual harvest of bears does not approach 10% of the population. The vast majority of bear mortality in the wild of Kamchatka is due to natural causes and predation.
THE AVERAGE SIZE of mature Kamchatka brown bears taken by our hunters ranges from eight and a half to nine feet. That average is impressive, there are, of course, larger bears. A few are enormous trophies, though slightly less than 20% of our hunters are fortunate enough connect with these imposing monsters.
---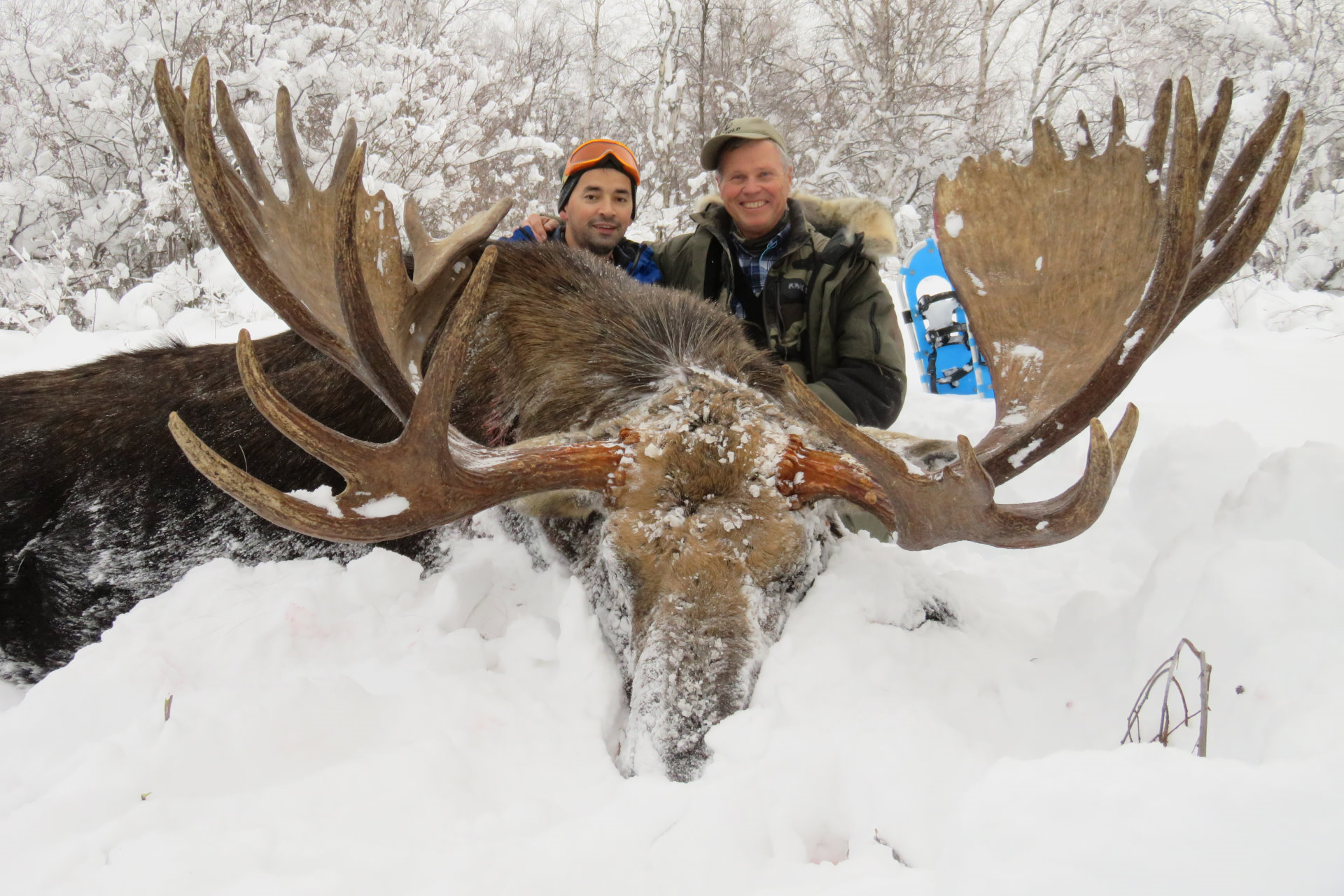 Moose hunts
EASTERN SIBERIAN MOOSE are found throughout both the northern and central parts of Kamchatka.
MATURE BULLS weigh nearly 1,500 pounds and the antler spread of a bull ranges from 51 to more than 63 inches! The biggest moose taken by one of our client was nearly 70 inches.
POPULATION ESTIMATES by our scientists and wildlife biologists confirm there are about 2,500 animals in the north and another 2,000 in the central part of the peninsula.
COMBINED HUNTS FOR both moose and brown bear can be done, but the odds of taking both in a single trip are about 50/50 which is far below our normal success rate for either.
HUNTING SEASON for moose is broken into two calendar windows.The Fall hunts, during the rut, begin on or about the 1st of October. The Winter hunts begin in the middle of November and the season continues through mid-December.
---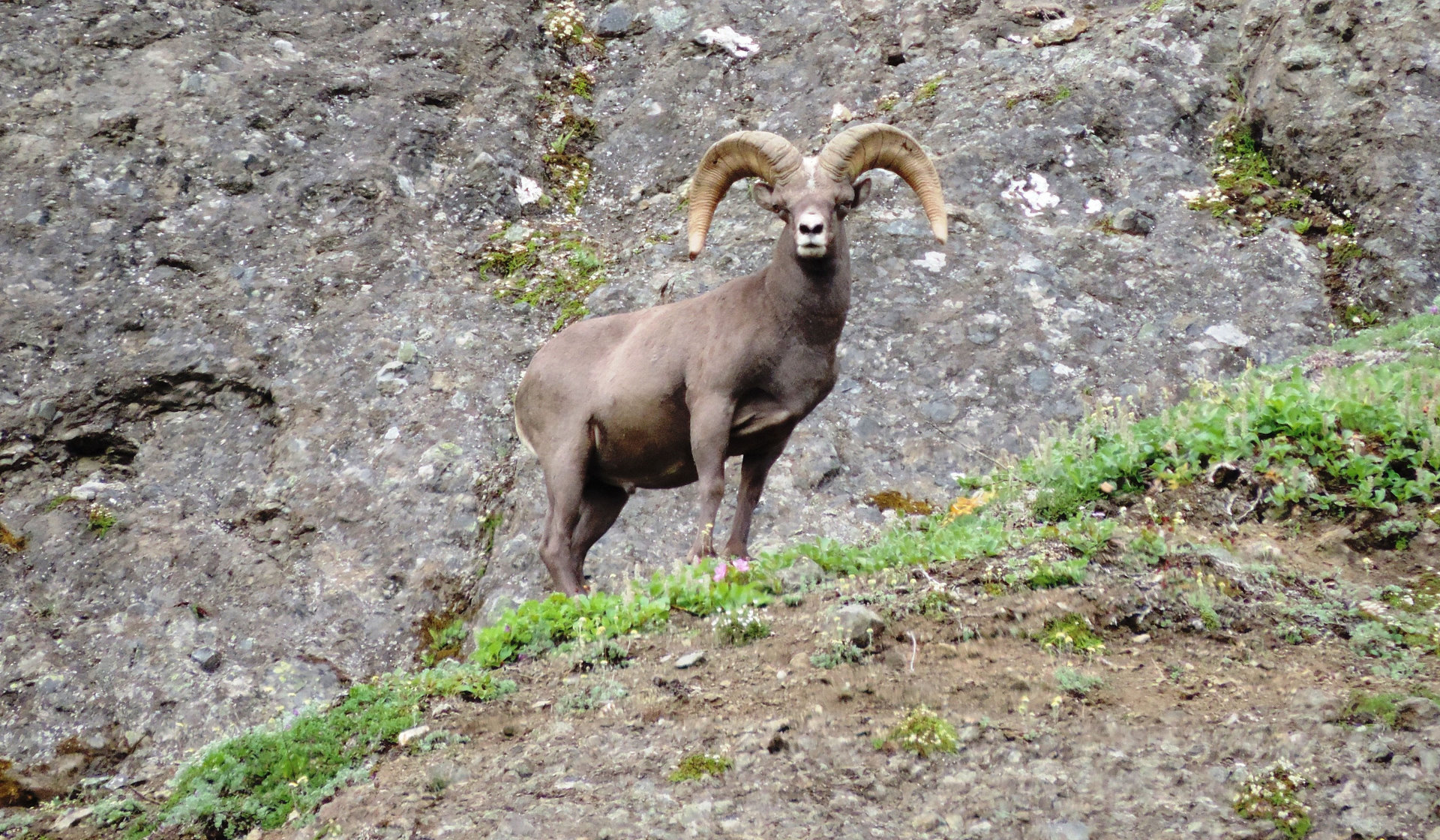 Snow sheep hunts
KAMCHATKA TROPHY HUNTS outfits hunts for two of the most challenging sheep trophies on planet, the Kamchatka Peninsula – Bighorn Sheep, and Koryak Snow Sheep.
KAMCHATKA BIGHORN SHEEP inhabit the mountains of Central Kamchatka at elevations between 2,000 – 8,200 feet in elevation. A mature ram will tip the scales between 80 – 95 kg (176 – 210 pounds), and the average age of the rams harvested by our hunters is 9 years old.
A MATURE KAMCHATKA BIGHORN RAM will sport an average length of horns between 85 – 95 cm (33 – 37 inches). The biggest trophy ram taken by one of our sheep hunters was a magnificent 41-inch monster!
POPULATION ESTIMATES by our scientists and wildlife biologists confirm that there are about 5,900 Kamchatka Bighorns on the peninsula.
---
Contact Us
Mailing Address
Podstantsionnaya Str., 13-2, Elizovo, Kamchatka, Russia, 684005
Phone
+7 914 027 7289 – Kamchatka
---